Once you've decided to put your home on the market, you're looking to sell quickly for the best possible price. One tactic that can help sell your home faster is staging. At first, staging may seem like a real estate term that doesn't actually mean anything. Isn't staging just decorating? Well, not exactly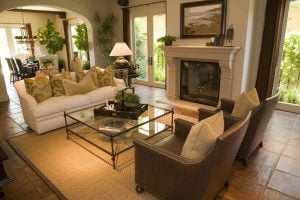 Appeal to the masses:
Your home is likely decorated to your tastes. It could be colorful and eclectic, or rugged and industrial. But when you're staging your home, rather than appealing to a specific decorating sense, you want to furnish your home in a way that appeals to everyone-and more importantly, doesn't turn anyone off who just isn't into your personal style.
Tone down the personal flourishes:
Buyers want to be able see themselves in a home and imagine how they'd make it their own. Unfortunately, that means less of your own style as you're preparing for your move. Cut down on family photos, bold artwork, and unusual furniture. Do some major decluttering so the buyer can see all the space and storage opportunities. It may be sad to start removing the items that make your house a home, but it's an important part of the process.
Mass appeal doesn't mean "boring"
Your staged home can still be colorful, just stay away from extremes. If you paint, stick to whites, grays, or neutrals. Add flourishes of color with window treatments or accent furniture, but try to choose items that will appeal to both genders.
Call a pro:
There are likely several staging companies in your area. If you need a recommendation, reach out to your trusted real estate professional.